Veritone One provides some top takeaways from the 2023 Podcast Movement.
Summary:
More and more partners are becoming educated on, and interested in, Simulcast buys.
Clean, accurate third-party performance data is imperative to future ad spend allocation.
The podcast advertising industry is seeing a return to form, with dynamic ad insertion buys deprioritized in favor of host-read embedded ads that drive proven performance.
Our relationship with network partners only gets stronger year after year.
Simulcast is still all the buzz.
As you might have heard in our recent post on the matter, Simulcast is a mutually beneficial solution for advertisers and networks looking to make the most impact across today's fragmented media landscape.
One major takeaway from this year's Podcast Movement? Simulcast shows no signs of slowing down, as we saw more and more partners not just broaching the topic, but also asking the right questions so that they can start implementing visual components alongside their podcast buys in the most effective way.
Veritone One has been ahead of the curve by several years. As industry leaders, we are uniquely situated to educate our partners on best practices that will help them make the most of a Simulcast buy—and to continue to define industry standards.
Dollars need to follow the data.
When it comes to shaping a performance strategy, we can't overstate the importance of starting with honest, clean data. We're longtime proponents of using data-driven insights to optimize our campaigns, and we have the tech stack to prove it.
This year, the conversation kept coming back to the need for uncompromised translation of data from third-party tracking tools to our internal analytics platform. Making sure our metrics are aligned and our partners are accountable is imperative; it provides us with the most accurate performance data and allows our media team to allocate future spend with confidence.
Buyers' advice to networks: get back to basics.
Speaking of future spend: sometimes to figure out where the industry is going, we need to look back at what's worked in the past. This year, we saw trends for podcast advertising harken back to the embedded host-read ads that built this ecosystem in the first place.
During the peak of the pandemic, Podcast, and consequently podcast advertising, grew substantially, and the flood of demand led to the adoption of ad tech solutions meant to maximize inventory. Proponents of dynamic ad insertion extolled the virtues of its flexibility: whereas an embedded ad read would ostensibly live in a podcast episode in perpetuity, DAI allowed for real-time decision making in which a listener would be served an ad during any given podcast download. From an impression fulfillment standpoint, this was especially advantageous to networks, and the high demand meant they had no trouble selling inventory at increased CPMs—even if that filled inventory didn't perform as well for brands as an embedded host-read ad.
But this year, we've noticed the tides shifting again. Networks are taking heed of buyers' advice to prioritize the ROI of the DR brands that built the podcast advertising space. That means focusing more than ever on embedded ad reads, host-read endorsements, and ensuring impression delivery is fulfilled when audiences are most engaged.
Leveraging proprietary data and our position in the podcast ecosystem, we have been able to educate our network partners on what has worked historically and what will deliver sustained growth to all parties moving forward.
Our partner relationships really do get better with time.
We are heartened by the positive feedback we continue to receive about our team every year. Hearing our partners tell us we are truly the best at what we do is always nice, but looking back at what we've accomplished together is all the more gratifying.
Because if you ask us, one of the things we do best is build and maintain deep, constructive partnerships with our vendors. These relationships aren't just long-standing; they evolve to meet the moment, which is why we have something new and exciting to discuss every Podcast Movement. Our commitment to expanding our offerings and collaborating with partners to get creative with campaigns is unwavering, even—especially—after a year of uncertainty.
Connecting with the people who have helped us do such great work is an incredible experience and one that makes us look forward to this event every year.
Edited by Rubi Mora
You May Also Like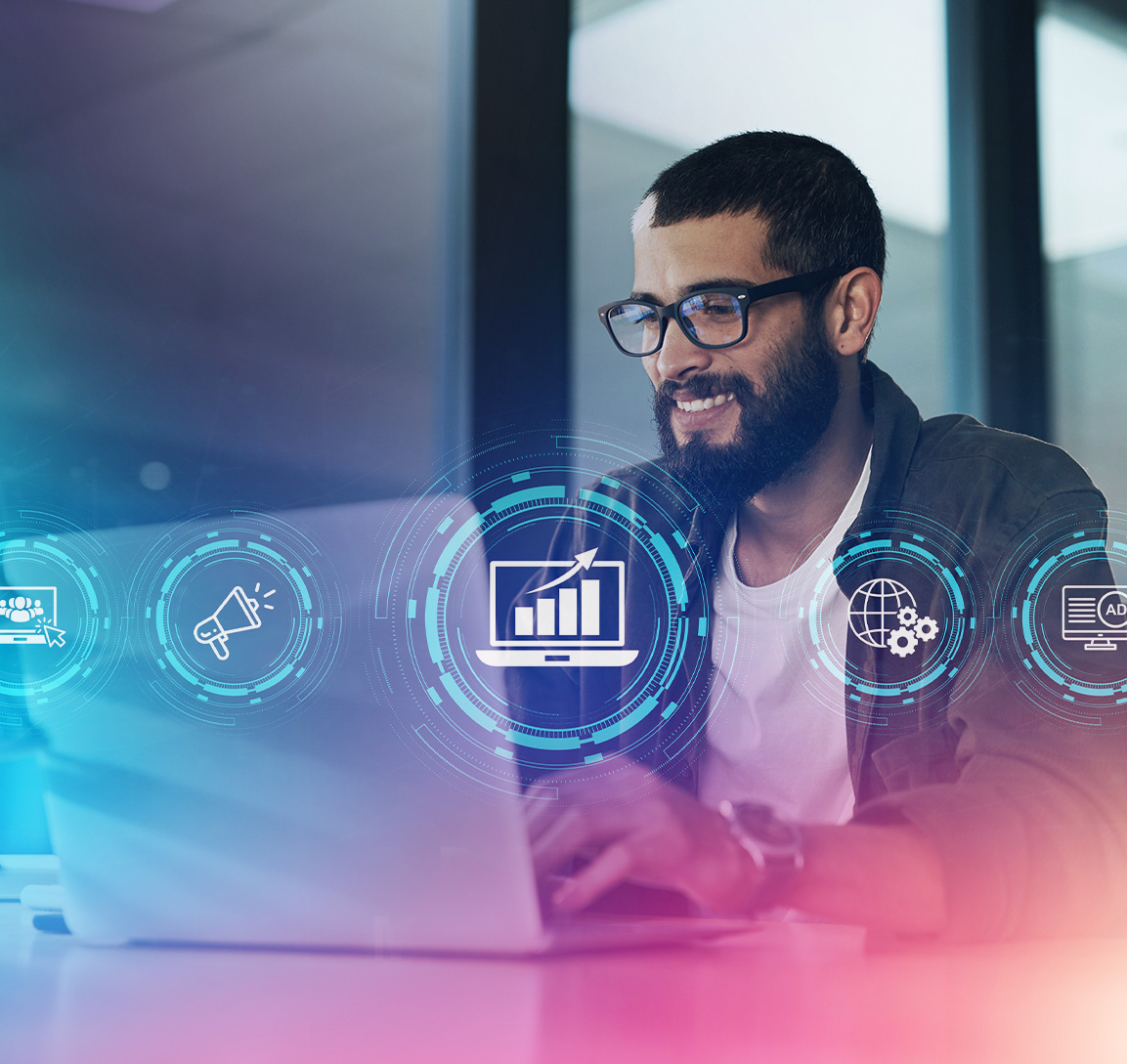 Why Planning Ahead is a Surefire Way to Optimize Your Podcast Campaign
Hilary Ross Shafer and Bart Roselli offer insight into what makes planning ahead a low-risk, high-reward media strategy for clients looking to increase efficiency and take a holistic approach to their podcast campaigns.
Summary:
When it comes to podcast media planning, the sooner the better.
You can benefit from increased campaign efficiency and more control over your brand's narrative and growth trajectory.
Flexible terms make for a low-risk, high-reward media strategy.
Harness an evolving landscape's potential for growth.
Let's cut to the chase: if you're looking to advertise on podcasts in the most effective and efficient way possible, Hilary Ross Shafer offers these words of advice: "There's no perfect time to start Upfront conversations, but the sooner we can start those conversations, the better."
As the VP of Podcast and Influencer Media at Veritone One, Shafer is a veteran of the medium. She recommends that our clients and potential clients get ahead of the curve when it comes to media planning, even if only at a general level. Then, clients can always build upon their plan throughout the year. "We're always looking to optimize, adjust, and improve our podcast media buys. Knowing that we have set a strong foundation during the upfronts allows us to be in an active planning cycle throughout the full year, and remain a bit more intentional about reviewing incremental opportunities and new show launches that arise throughout the year."
And in a medium as robust as podcasting, the opportunities that arise are varied and plentiful.
"The podcast channel in and of itself has uncapped potential," explains Bart Roselli, SVP of Growth at Veritone One. Continued growth in listenership means more potential for expanded reach compared to traditional channels such as TV, radio, or print. You might buy ad space on a new podcast, for example, and see it grow to ten times its size by the end of the year. "It's like buying an undervalued stock primed for growth," he notes; as with all burgeoning markets, early adopters stand to gain the most.
Benefit from continued channel resiliency.
Both Shafer and Roselli caveat that, much like any advertising channel, Podcast has felt the impact of current market conditions. "We've never had a splash of cold water like we've had this year," notes Roselli.
What is remarkable about the medium, however, is the resiliency it's demonstrated during turbulent times. As the macroeconomic climate continues to present many unknowns, podcasting has proven to be a very stable ecosystem when it comes to both supply and demand, consistently providing advantageous opportunities to advertisers.
While it would be easy to write it off as a riskier investment given its relative newness, the historical performance of podcast spend lends even a newer medium a sense of maturity. "If you don't think of it as a traditional channel," advises Roselli, "You need to start thinking about it that way."
Drive campaign efficiency by pouncing on placements at lower prices.
A key benefit of early planning, Roselli stresses, is the efficiency it has proven to drive in podcast campaigns. Referencing historical client data, he calls the correlation between early planning and increased efficiency "indisputable… it's not a rounding error. It is significant."
In short: "This is the most important way you can impact your podcast and media portfolio, by planning in advance."
More lead time means more control.
Planning ahead is not just about dollars and cents; it also provides intangibles that can take a campaign from good to great. For one thing, you get your pick of top current shows and forthcoming releases, rather than having to cobble together a plan that's subject to availability. Our buyers can lock in the best weeks that work for a campaign and choose the best ad placement before the show gets too crowded and inventory disappears.
With a head start, Roselli explains, "You control the narrative and the ability to scale a campaign faster and more efficiently. And you have more control over how you can structure it… you get to determine the growth and path for that channel for the next 12 months."
Having more lead time also allows your media planning team to explore placements beyond the standard issue, leading to more unique and impactful creative integrations. By leveraging Veritone One's agency buying power and preferred partnership agreements, our media team is able to unlock all sorts of strategic opportunities for our clients, providing an advantage that is exceptionally critical during the upfront planning season.
And networks are all the more receptive to these conversations when you've established a history together. All things being equal, a long-standing partnership is more likely to yield increased consideration or more flexibility, allowing you to develop your plan under more favorable conditions.
The added lead time allows for more strategic and creative conversations to take place. When we are able to kickstart upfront planning conversations earlier, our media teams are able to engage in meaningful and highly collaborative conversations with network partners. This effectively gives all parties the opportunity to think holistically about the partnership and make data-driven decisions to grow and scale the campaign—and ultimately helps us determine which levers need to be pulled in the upcoming year to maximize efficiency and the overall likelihood of future growth and success. As Shafer puts it, "It takes us out of the spots-and-dots approach and allows us to think a little bit more macro about our client's business at large."
Last but not least: there is very limited risk.
There is no one-size-fits-all perfect time to plan and execute your buy, given each client's budget planning and individual needs. "We understand that sometimes clients don't have a crystal ball to predict what their business is going to look like next year," Shafer allows.
Still, Roselli advises that, "In an ideal world, knowing that will vary by client or category… you'd want [planning to take place] by the end of Q3, start of Q4." He adds that this will "save you anywhere from 5-20% in increased efficiency consistently, depending on your strategic planning tactics."
Indeed, the most important thing we want all clients to keep in mind, but especially those who are wary of committing spend to a podcast before marketing calendars are drawn up or budgets are finalized: this is a flexible medium by nature, and our team can draw up terms to reflect that flexibility and mitigate the risk of upfront commitments that other channels can't provide.
"We endeavor to build and negotiate lasting partnerships during Upfronts," Shafer adds, "However, we have those flexibility points to ensure our campaigns stay successful and are able to be nimble when necessary. We can optimize a schedule, we can re-flight, we can re-forecast. We have all those protections in place… but if clients are hesitant to jump, they're not going to reap any of the benefits."
In closing, any client focused on growth will be looking at ways to control and monetize their marketing portfolio, all while amplifying upside and minimizing risk. Advertising on Podcast accomplishes all of these goals handily, with increased impact the earlier you broach your annual discussions.
Edited by Rubi Mora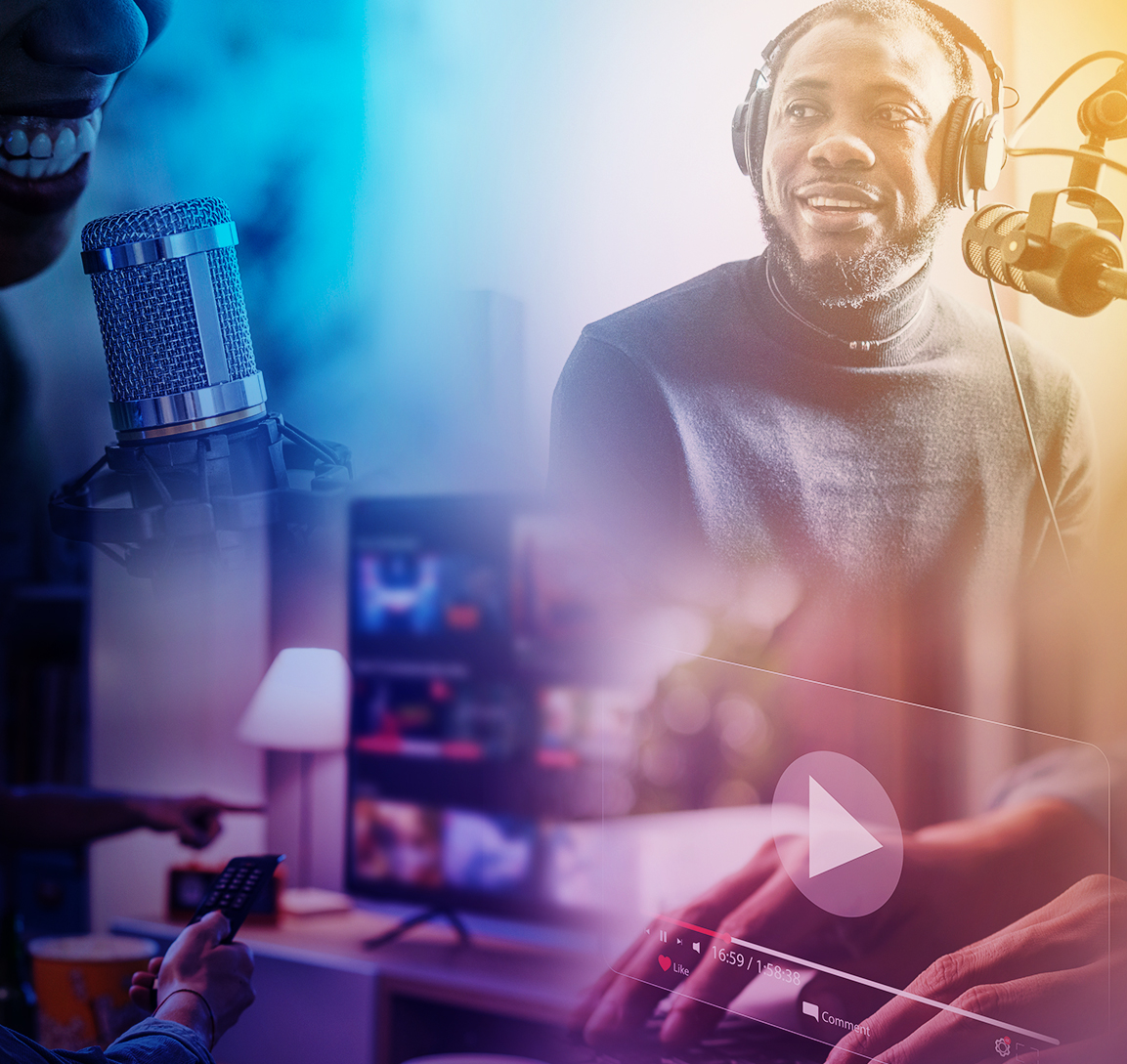 The Skinny on Simulcast, a Win-Win Strategy for Paid Media
Simulcast offers a win-win opportunity for creators and advertisers alike by expanding reach and making existing media buys more efficient.
Summary:
Simulcast buys are a strategic way to increase your reach—without necessarily increasing costs.
There are different ways to execute a Simulcast buy, which can vary depending on placement or product.
An experienced media buying team like Veritone One's can help you make the most of simulcasting.
Simulcast: doubling down on what works
Breaking down the term "Simulcast" into its parts, we can get the gist of it: simultaneous broadcast. But even a seemingly straightforward portmanteau can be difficult to define in our cluttered media landscape, where it feels like everything is broadcast simultaneously with… everything else.
For our purposes, let's define it as content that is broadcast on one channel in concert—if not exactly at the exact same moment—as it is broadcast on another channel.
Imagine a baseball game broadcast on the radio at the same time as it airs on television. That would be a simulcast. Or, imagine a radio interview that is audio-recorded and filmed simultaneously. Maybe it airs live on the radio, and the video is later uploaded to the station's YouTube channel. It does not need to literally be broadcast at the same time to make use of a simulcast strategy.
The strategy behind simulcast
Here's what else is simultaneous: the boon for creators and distributors, who can save time, money, and effort by repurposing their content for different channels; and for advertisers, whose buys become more effective as the repurposed content targets different audiences.
In this way, you can expand the reach of your messaging by meeting the listener where they are consuming media. Although the majority of podcasts produced remain audio-only, the perception of the channel has dramatically changed among podcast consumers. 75% of those surveyed in a recent study by Coleman Insights and Amplifi Media said that a podcast can be either audio or video. If a content creator is looking to maximize their content's impact, they'd be remiss not to make it both.
And chances are, if the original placement is a good match for your brand, then any subsequent iteration will be too.
How does Veritone One help you make the most of Simulcast?
As a multichannel advertising agency, Veritone One knows the benefits of simulcast buys all too well, which is why our media buying team is bullish about making the most of each execution.
First, we take stock of the client's goals, letting this inform the types of placements we present to them. For example, does their product or service benefit significantly from a visual component, and if so, would they prefer a simulcast opportunity where the audience is engaged from both an audio and visual standpoint?.
We then use our historical database and proprietary vetting platform to explore synergistic pairings that align with the client's target demographics and campaign goals, reviewing and negotiating vendor rates to ensure the buy is cost-effective.
Our buyers make sure to settle all the details: what type of simulcast integration will be implemented? What is the projected audio/video split? How will the client's ad read be integrated into each channel? Will both channel integrations be released at or around the same time? It's really about having a dialogue with our network partners and sharing our expertise with them. We are always happy to offer up best practices as they look to stand up their incremental simulcast offerings.
Once a buy is negotiated by our team, all an advertiser has to do is sit back and wait for their integration to go live—and then go live on a different channel and resonate with audiences all over again.
By leveraging multiple channels, we can meet the audience where they are listening—be it audio or video, either or both. Both the brand and the show it advertises on can benefit from the incremental scale and exposure. And with access to a larger audience pool, your messaging is more likely to resonate with more people. It's a strategy that pays off for all parties, all at the same time.
Edited by Rubi Mora
Additional Reading
Why the New FTC Guidelines Didn't Faze Us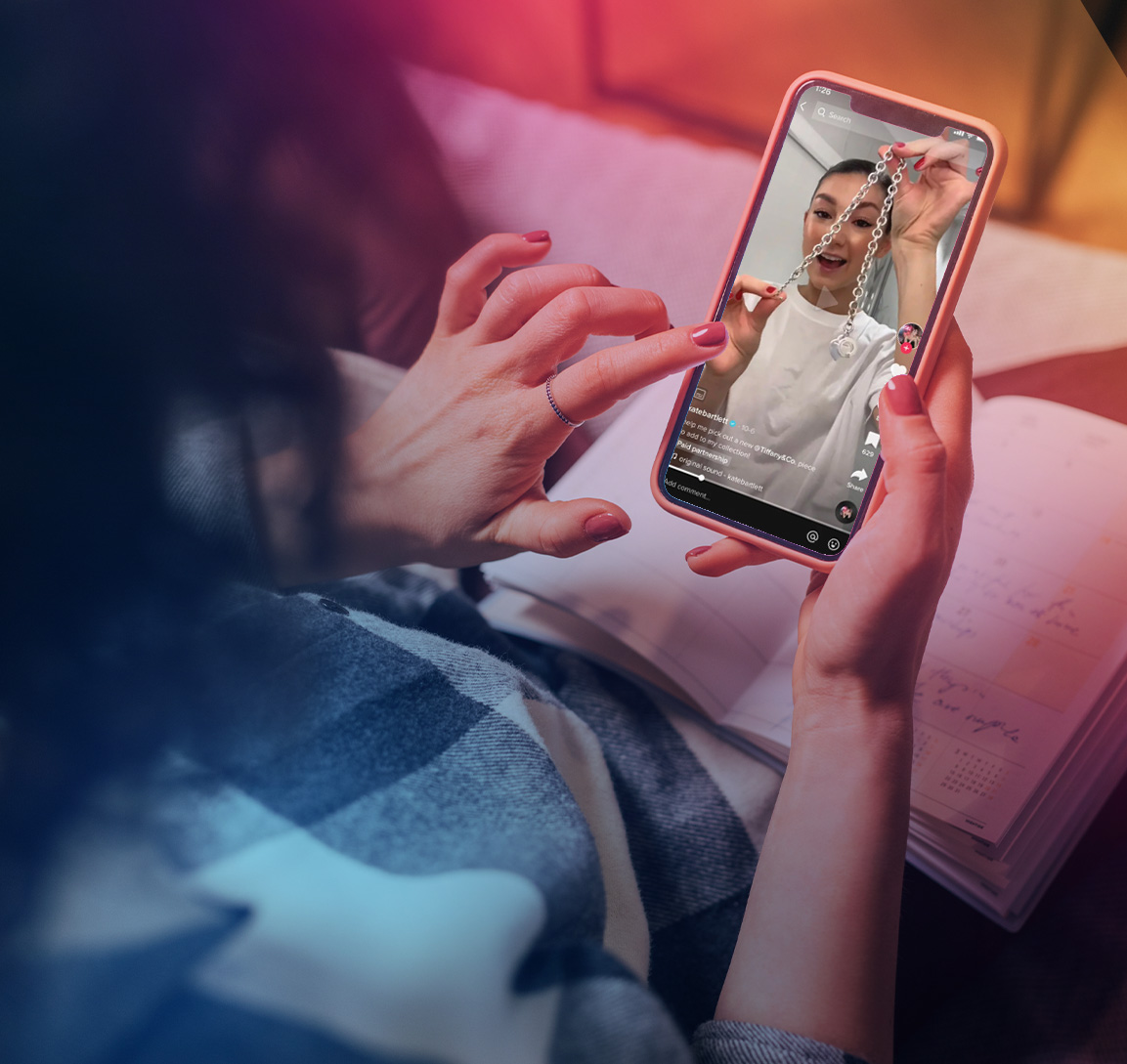 Why the New FTC Guidelines Didn't Faze Us
Given the new FTC guidelines, it's more crucial than ever to maintain compliance with all influencer partnerships. See how Veritone One stays on top of it.
Summary:
The Federal Trade Commission has released a new set of guidelines for all endorsements.
These guidelines primarily speak to influencers creating social media content; podcasting, meanwhile, is not mentioned.
Our historical adherence to these guidelines allows Veritone One to continue business as usual.
What are the new guidelines?
The key takeaways have been distilled by Robert Freund, an advertising and ecommerce lawyer in his Twitter thread on the matter. A few of them here:
Influencers need not share a positive message of a product for an ad to require disclosure. If they post a photo or video that could convey use or approval of a product—and, crucially, if they have a relationship with that brand—that constitutes an advertisement and requires disclosure. Similarly, if they have something negative to say about a competitor's product, their partnership with the original brand must be disclosed.
And when they disclose that partnership, there's no room for ambiguity. Simply tagging the brand in the post, or even thanking them, is not sufficient.
Some new guidelines are specific to the medium in which the sponsored post appears. For example, an ad disclosure in the comments of a Facebook post may not be noticed by consumers—as such, it must be made in the post itself. Similarly, because of the "many competing elements" in a TikTok video, including "#ad" in the caption is not conspicuous enough for the FTC. A clear disclosure must be part of the video's text overlay so that it is recognizable at first glance.
So wait—is this just for social media posts?
You might have noticed that all the examples we gave above pertain to TikTok, Facebook, or Instagram content. So what does this mean for Veritone One, an agency that specializes in audio and creator-based video advertising?
It's true that podcasting is not explicitly mentioned in the new guidelines, but that doesn't mean it's a lawless land; it's just that podcast ad breaks are generally delineated a lot more clearly than other social media content. Still, brands should err on the side of caution for all influencer partnerships. Use individual promo codes, unique URLs, and/or bespoke offer language in your Call to Action to let listeners know an influencer has a stake in referring listeners—and don't request an endorsement from anyone who hasn't tried your product.
How is this affecting strategy at Veritone One?
The short answer: it's not.
And that's not because we're cavalier about advertising guidelines. On the contrary: we've always been incredibly stringent about our endorsements meeting FTC requirements.
Each of our accounts has a creative lead who's well-versed in what a successful integration looks like, including from a compliance perspective. Every piece of copy we send out includes detailed directions on where and how to disclose sponsorship, as well as any disclaimers the brand needs us to make. Before an execution goes live, our creative team previews the content to ensure everything is on the level; then, our compliance team gives it a final review and provides feedback when it airs.
To us, the most important thing is fostering trust within all of our relationships. The creators we partner with trust us because they know that we'll keep them abreast of all FTC guidelines and will never ask them to compromise their integrity.
That means providing a product for them to try and love before they talk about a brand. It means kickoff calls where creators can get to know a brand and their mission, ask their questions, and all parties can mutually establish expectations around an endorsement. And it means an open line of communication with our dedicated account team at every step of their execution.
The same goes for our clients. We do everything in our power to ensure they never find themselves at the end of an endorsement controversy—and a finger on the pulse of the industry is just one part of the equation. Our contracts with creators stipulate that each integration be compliant with applicable laws, including FTC guidelines and required disclosures related to paid versus editorial content. And, we continually vet the creators we work with, flagging potential threats to our clients' brand image.
Veritone One's commitment to transparency between clients and creators, and between creators and consumers, has been a cornerstone of our long-standing partnerships. So we'll continue to keep an eye out as the industry evolves—but for now, we'll continue with business as usual.
Edited by Rubi Mora
Additional Reading
Pivoting Your Advertising Strategy with Hollywood on Strike
Meet the Author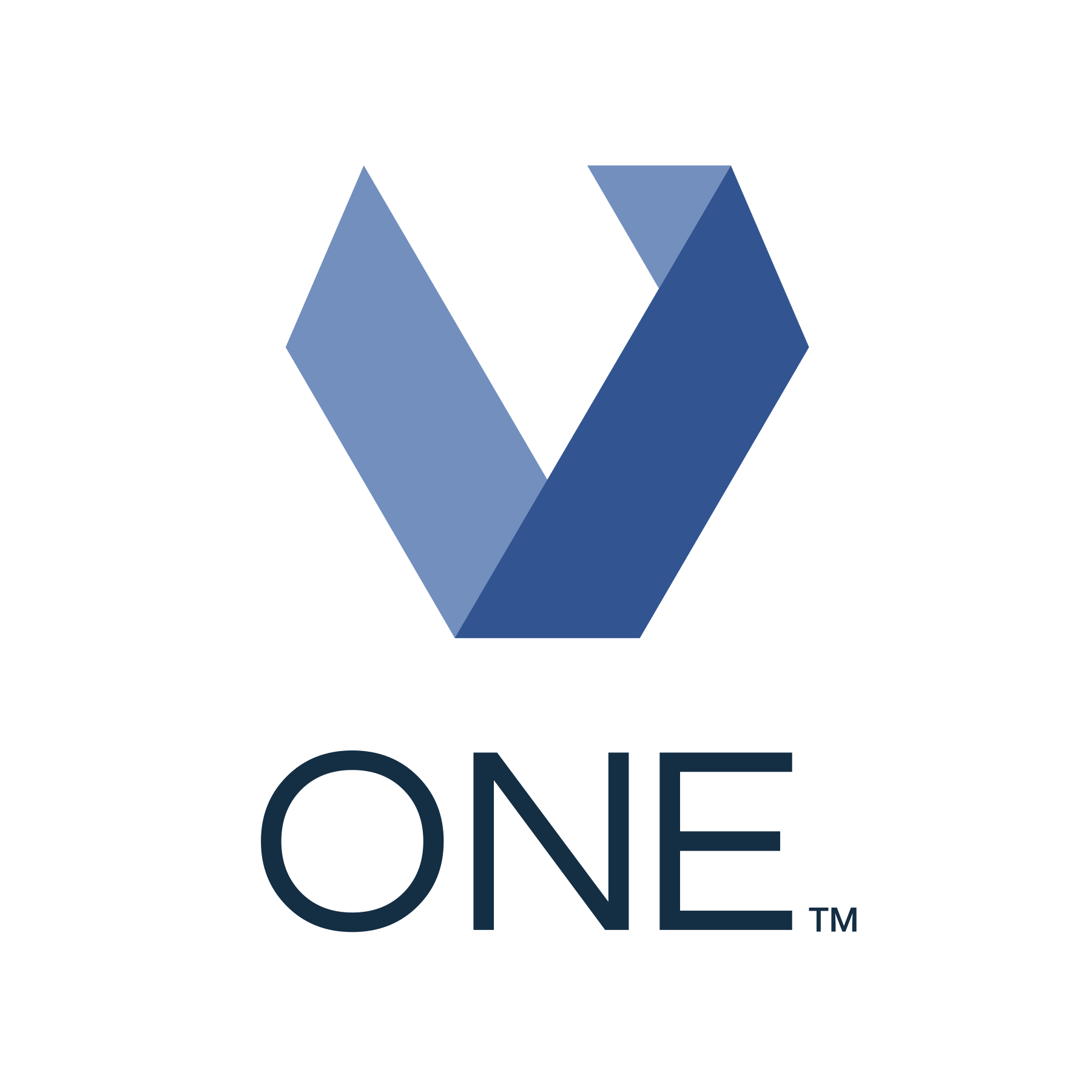 Veritone One
Veritone One is a recognized leader in performance-based audio and creator-based video advertising, leveraging AI to achieve maximum scale and return on investment. Our expertise in media buying, planning, and creative development coupled with our patented technology platform, enables us to deliver advertising with unmatched effectiveness and in a way that's Simple, Scalable, and Trackable.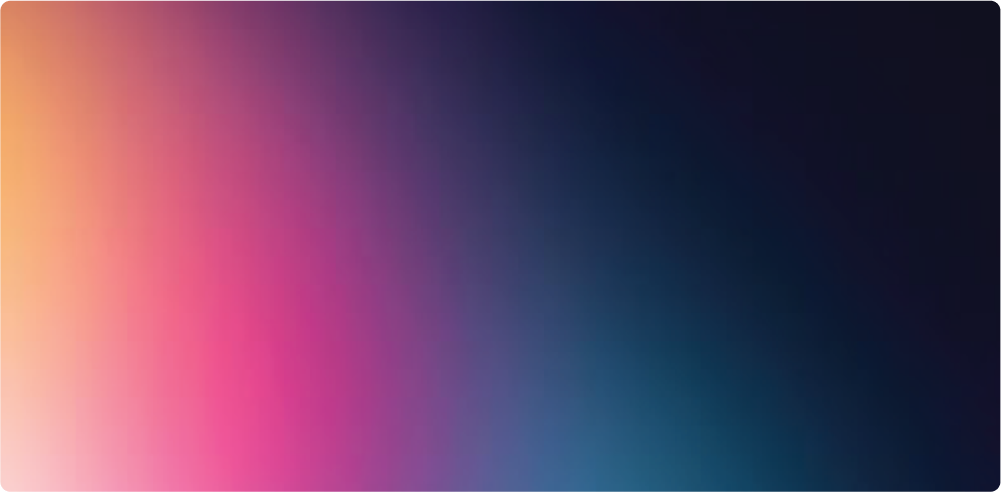 Join Our Monthly Newsletter!
Get insights from the experts in AI-powered advertising for brands and creators